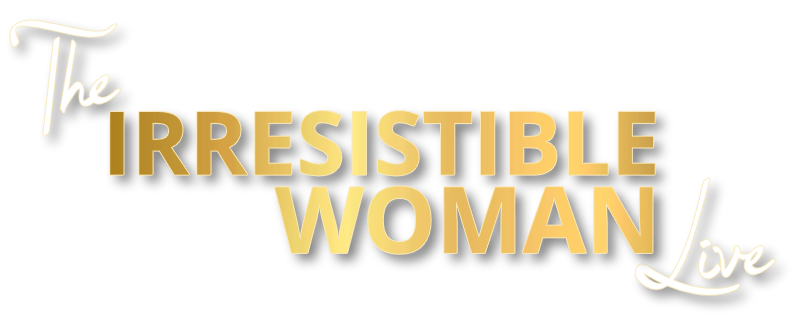 Create the happy, loving, passionate relationship you've always dreamed of!
The Premiere Virtual Event for Women
Who Want REAL Love
September 29 – October 1, 2023
If You're A Woman Living A BIG LIFE… But MISSING The Love Of Your Life…
… This Invitation Is For You:
Dear Love Magnet,
If you're a strong, smart woman who is already making huge strides, creating an amazing life for yourself…
… But you're secretly missing the RIGHT man to share it with.
This invitation is for you!
We're Gladys Diaz and Michelle Roza, and we've unlocked the secret to attracting and keeping the right man and creating the relationship of your dreams easy!
Attract A Quality Man Who Supports & Expands Your
Vision For Your BIG LIFE!
Women who live BIG lives intimidate a lot of men…
That's why we teach women exactly what to do so that you can stop wasting your time dating and being in relationships with men who aren't the right match for you…
… And attract a man who supports and expands your vision for your BIG LIFE!
A man who is INSPIRED by your success – not intimidated.
A man who knows how to love and ADORE a smart, strong woman
A man who wants to be part of making your already-great life EVEN MORE exciting, fulfilling, and fun.
The Average Woman Who Works With Us Meets Her Future Husband Within 90 Days!
We don't like to brag… but we're pretty proud…
The woman who works with us meets and is in a committed relationship with her future husband in 90 days!
And it all starts with attending our virtual seminar:
"The Irresistible Woman LIVE."
Where we spend three FULL DAYS teaching you everything we've learned over the last almost two decades about attracting and keeping QUALITY men.
Without playing stupid games.
Or doing things that compromise your values.
Join Us For 3 FULL Days Of
Love & Relationship Training
Here's what we know for sure:
Strong, high-quality women want a man who is confident, smart, has goals and dreams of his own, and is excited about supporting your dreams, too.
What we've noticed in over 15 years of working with women is that, if you're not attracting that kind of man into your life, it can be frustrating, disappointing, and tempting to think that you're "better off alone."
That's why, during this 3-day event, we'll reveal the secrets we've learned from working with 1000s of clients:
Stop feeling let down by men and start having them show up for you the way you desire.
Discover the one thing you can do to manage your mind while dating or in a relationship so that your man cherishes you for a lifetime.
Embody the Irresistible Essence high-quality men

cannot

resist.
Create the access to easily welcome in a relationship that excites and makes you HAPPY.

And much, much more!
It's Time To Stop Settling!
If you're anything like the thousands of women we've helped get into truly loving, happy relationships, settling is not what you do in the other areas of your life!
And it's not something you want to do with your love life, either!
That's why we're hosting the Irresistible Woman LIVE!
A 100% virtual event.
You can watch and participate from home.
September 29th, 30th, and October 1st
From 11am to 7pm ET daily
It's an event specifically designed for the smart, goal-driven, woman who wants as much happiness and success in her love life as she does in the rest of her life!
Give us 3 days, and we're going to show you how easy it can be to stop wasting your time and start living the life and love your heart desires!
No more settling.
No more wasting time.
You deserve the big life you envision for yourself.
Now it's time to attract the man who deserves to share it with you! We can't wait to celebrate your wedding with you!
Lots of love,
Gladys and Michelle
The Love Twins
This event is perfect for confident women who struggle in relationships and are committed to changing that NOW!
Live Virtual Event September 29th - October 1st, 2023
Grab Your Ticket For Only
$47
Here's What Past Participants Are Saying
"IWL was the first event I experienced live with the amazing Love Twins."
"After going through working the Heartwork program breaking free from so many limiting beliefs that were keeping me stuck in past wounds I was able to break free truly Love and Accept myself for the amazing gift that I am created by God to impact this world with love and compassion. My heart was ready to receive and give genuine love. I was blessed to marry the most caring wonderful man and continue to have the skills to grow deeper loving connection with my husband as we celebrate our 2 eat Anniversary on 2/17.
This event will empower you to be the best version of you and develop life long sisterhood as you continue to reach new levels of greatest in your life.
I Highly recommend every woman to attend the Irresistible Women Live eventill!!"
~Candy Davies
"IWL helped me connect with my husband on a deeper level."
"Our relationship is more loving and playful and I'm empowered knowing I have the ability to create that connection."

~Tabitha Ludlam Benway

"I now have more self love, have released old stories, and am happy and excited to be single and dating (and enjoying it for the first time in my life)."
"I attended the Irresistible Woman Live event twice. I now have more self love, have released old stories, and am happy and excited to be single and dating (and enjoying it for the first time in my life). I have a better relationship with my mom and a better relationship with myself. I feel and am more empowered in my life. Gladys and Michelle do not disappoint!! They are all about transformation and when you attend their events you will experience true transformation All women everywhere should be banging down the doors to attend this amazing Irresistible Woman Live event. It's a once in a lifetime opportunity that shouldn't be missed by anyone!"
~Marnie Buxbaum
Live Virtual Event September 29th - October 1st, 2023
Grab Your Ticket For Only
$47
Here's What's on the agenda
DAY 1 - Master Your Thoughts to Create the Love You Want
Uncover the #1 thing you're doing that's sabotaging your love life and how to change it now!
Learn the secrets to being a magnetic, confident, and Irresistible Woman
Activate your ability to manifest the love, happiness, and abundance you desire and deserve!
Day 2- Open Your Heart to the Power of Love
Learn the skills and practices that create immediate and lasting results
Break through the Love Barriers that have been stopping you from creating and experiencing the extraordinary love that is YOUR birthright
Open your heart and life to the extraordinary love and relationship of your dreams!
Day 3- Become the Irresistible Woman the RIGHT Man Can't Resist
Discover how to tell when a man is the right man for you
Embody the ways of being that high-quality men cannot resist
Learn how to easily and effortlessly attract, create, and keep the happy, loving relationship of your dreams
Uncover the secret to communicating in a way that inspires your man to love you the way you deserve to be loved
Leave completely confident in your power to manifest and live the life and love of your dreams starting right NOW!
THE LOVE TWINS: GLADYS & MICHELLE
Gladys & Michelle give straight-forward, heart-centered coaching that helps you break through any self-sabotage, doubt, or confusion and get the love you want.
Internationally sought-out transformational dating and relationship coaches and speakers, for over 30 years they have supported thousands of women around the world in empowering themselves to attract and meet the man of their dreams or reignite the love, passion and romance in relationships they once thought were over!
It was through living and healing their own experiences of heartbreak and loss – Gladys as a widow and Michelle as a divorced single mom – thatt they developed the HeartWork™ Method to attract and create extraordinary relationships with their husbands.
This is the same, provent method they teach to guide women to break free from the past, step into their power, and create the life and happy, loving relationships they desire with a high-quality man.
And now… it's YOUR turn to have the love you've always dreamed of!
Live Virtual Event September 29th - October 1st, 2023
Grab Your Ticket For Only
$47
"IWL helped me get clear on what I desire and the behaviors that were blocking that incredible relationship I wanted."
"I came to understand how to communicate effectively, to embody the women I am, and come from that incredibly magical place where being in relationship to others feels playful and fun and enjoyable.
Not only is the event incredibly empowering and fun, but you'll create connections with other women that you can rely on to talk the new language you learn. These connections are so essential in changing how you view yourself, men, and relationships."
~Kate McManus
"Being part of your community for so long attending so many events has taught me to SMILE and let my beauty shine."
"I have learned that confidence and love within will make you more attractive on the outside and like a magnet to attract a mate.
Recommendations: Go to the event with an open mind and open heart. Trust that whomever invited you, even if the invite was a FB post, it was meant for you for a reason.
With love in my heart for all the women on the journey to love!"
~Ariana Fernandez-Coronado
"IWL showed me the importance of self-love and that I get to decide what self-love looks like to me."
"Through loving myself, I've discovered what a real intimate relationship feels like and know I'm ready to create and attract exactly that.
I recommend IWL as the first step to take in investing in YOU! Be willing to take yourself on and do the inner work to have what you desire."
~Kathy Fisk Mela

"Our relationship went from 'good' to "great!'"
"I've been with my husband for 12 years, and things were good. At the seminar, I learned so much about how to be a strong woman in my business while also being an Irresistible Woman in my relationship. I learned how to be a better partner, how to communicate and express love in a way that brings us closer together, and I felt so confident and great about myself and our relationship, that we went from 'good' to 'great!' "
~ Trish

"The IWL event, along with the course, made a huge difference to me. It opened my eyes to how I was holding myself back believing in old stories I had written or others projected on me."
"Doing the 'Heart Work' helped me find me. And in the process let go of limiting beliefs, actions and people that no longer served who I wanted to be!
As a result, I'm in a committed relationship with a wonderful man who is flying from another state to spend Valentine's Day with mel!
This works, ladies!
~Charley Dixon

"I discovered how to communicate and connect with him in a way where we both felt heard and understood, and now... I'm very happily married to the man of my dreams!"
"It's funny, because, when I was at the seminar, I cried several times because was worried that my relationship was over. However, I learned how to step into my Irresistible Feminine Essence and stop emasculating my man.
I discovered how to communicate and connect with him in a way where we both felt heard and understood, and now… I'm very happily married to the man of my dreams!"
I got a scholarship, found the job of my dreams, and I found the Prince Charming I wanted since childhood… All because I chose me!
Trust the process, trust yourself, and have faith, because nothing is impossible!"
~ Diana 
Live Virtual Event September 29th - October 1st, 2023
Grab Your Ticket For Only
$47
Some of the biggest breakthroughs of the event happen during our special VIP Event: "An Intimate Evening" with the Love Twins."
Here, you'll be able to ask our husbands and us ANY questions you have about men, love, dating, relationships, and sex (nothing is off the table!) in an intimate setting.
You DON'T want to miss out on this exclusive VIP Experience! Seating is limited and we always sell out this session, so make sure you grab a VIP ticket today!
Live Virtual Event September 29th - October 1st, 2023
Grab Your Ticket For Only
$47
© 2022 Heart's Desire International, LLC
Privacy Policy / Service Agreement
Designed By DSite Design
This site is not a part of the Facebook website or Facebook Inc. Additionally, This site is NOT endorsed by Facebook in any way.  FACEBOOK is a trademark of FACEBOOK, Inc.